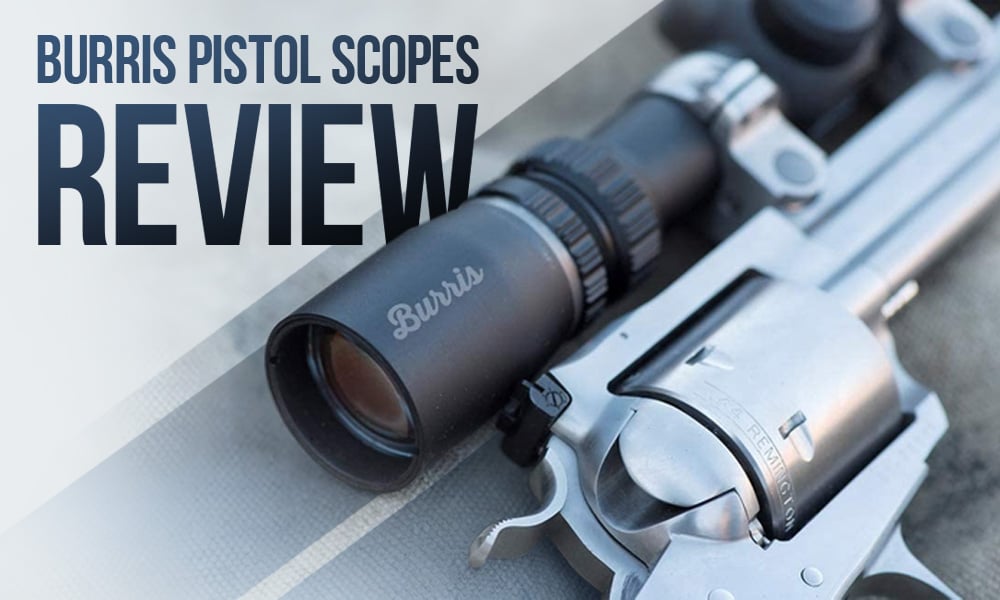 Last Updated on
Shopping for handgun scopes is quite a challenge. There are tons of information on rifle scopes, from beginner's guides to reviews of the top picks for a particular task, like deer hunting or airgun shooting. It's all different with handgun scopes. Being extremely specialized, niche tools, revolver and pistol scopes get much less attention.
We'll explain why fitting your pistol with a scope instead of a red dot and why Burris scopes are the best pistol scopes on the market.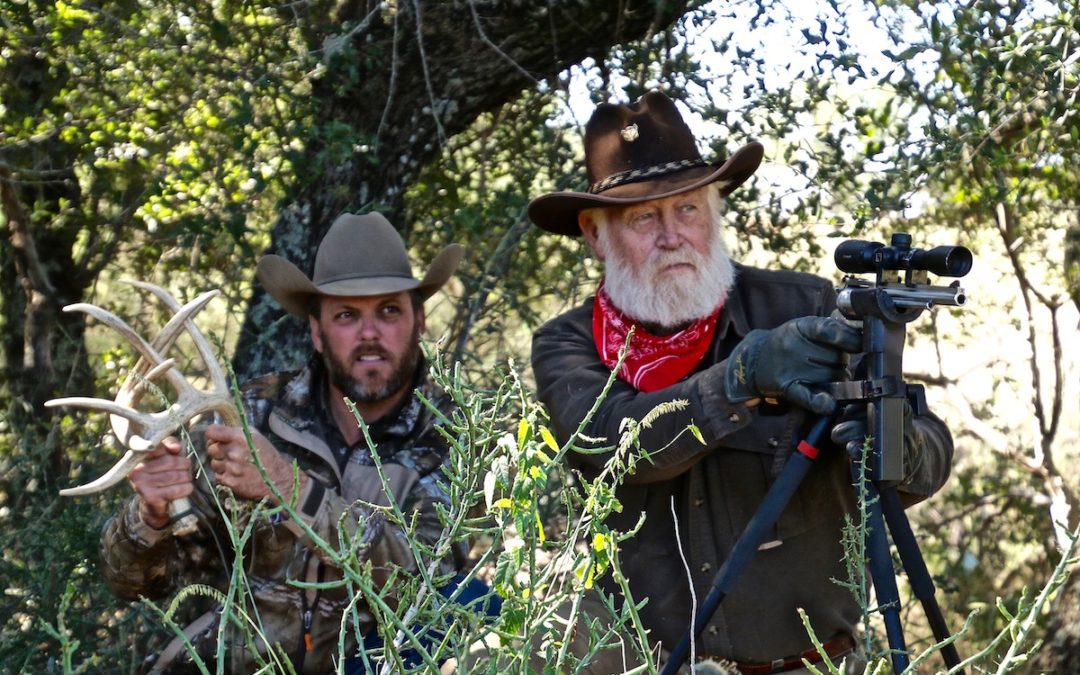 When You Need a Handgun Scope
Precise handgun shooting is a unique sport in its own right. Whether you try to shoot in the eye of the target or hit the vitals of the game, an accurate shot at a distance beyond 30-40 yards is extraordinary. It has to do with multiple aspects, such as reduced bullet velocity due to a shorter barrel, reduced "power" of some handgun cartridges, shorter sight radius, inability to stabilize a handgun by shouldering it, and many more.
Shooters have several instruments that can help them with taking an accurate shot. Iron sights are basic aiming aids. However, when it comes to hitting a small target (a bullseye or an animal's vitals) at a long distance, they become very inconvenient simply because they obscure it.
Then, we have red dot sights, or reflex sights, to be correct. Aiming with them is easier and faster than with iron sights. You don't need to switch focal planes and envision your point of impact. And a bright dot is easy to pick up.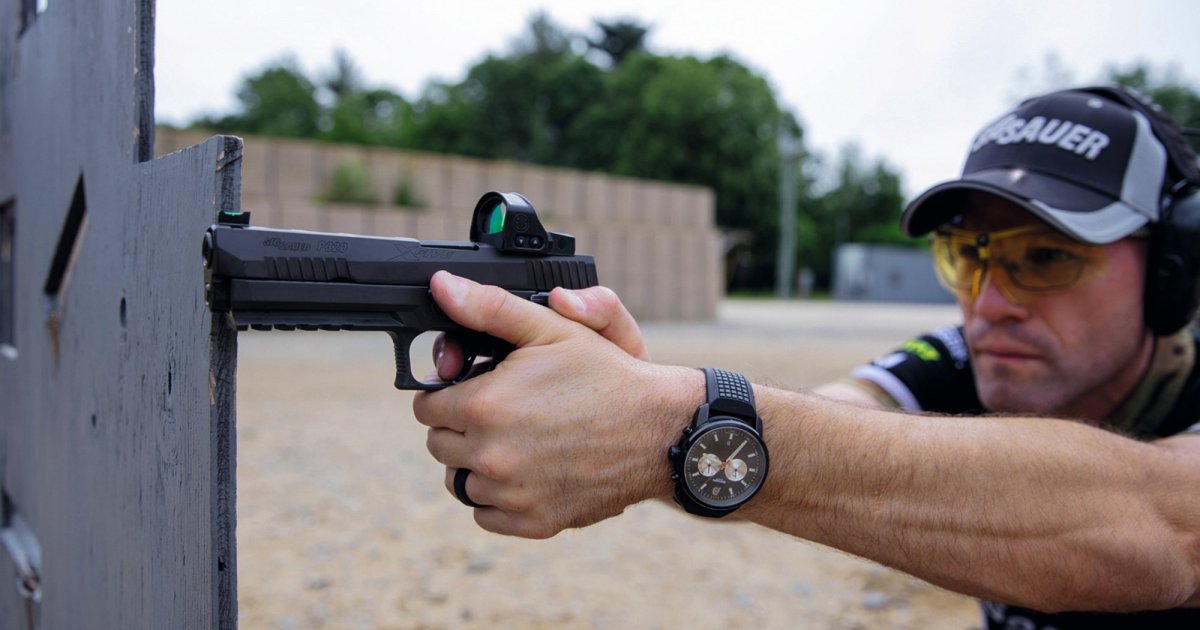 However, when it comes to long-range shooting, comparing red dot vs. scope, the former will have one considerable drawback – no magnification. The better you see the target, the more accurate you are. Simple as that. Therefore, a magnified scope is the best when an accurate shot at a range beyond 50 yards is your task.
Summing up:
If you want an aiming aid for self-defense, home defense, or target shooting at ranges

within 30 yards

, go with

iron sights, night sights,

or

reflex sights

.

If pinpoint accuracy at a distance

beyond 30-40 yards

is required (for handgun hunting or long-range bullseye shooting), you need a

handgun scope

.
Now, we're going to review Burris handgun scopes and, along the way, explain what things to consider.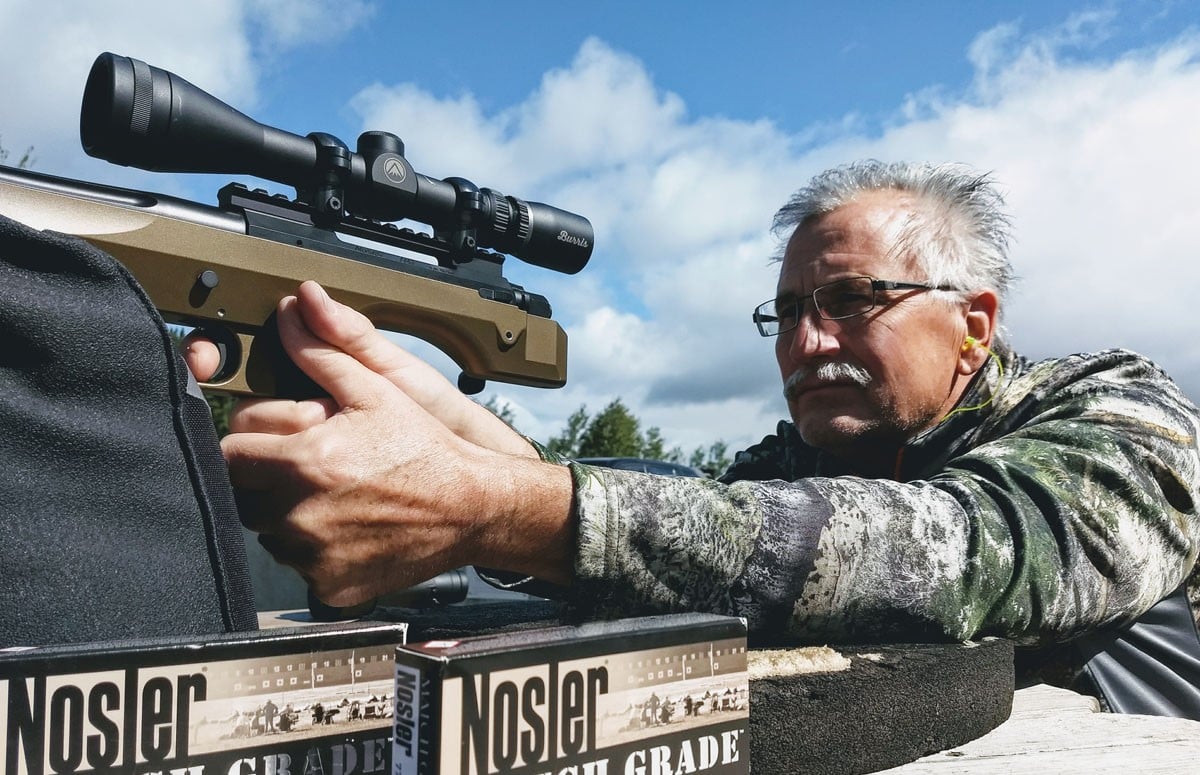 Burris Handgun Scopes Review – Why They Are the Best
Burris is a German brand making fantastic optics that lasts and delivers. Its scopes are a bit higher-end, but you get all the necessary features that make truly high-quality devices.
Burris pistol scopes are designed specifically for handgun hunters, so they have rugged, one-piece waterproof outer tubes filled with nitrogen to prevent fogging, which allows you to use it in whatever hunting conditions, in any climate. The internal is protected by an intricate double spring-tension system that allows Burris scopes to hold zero through shock and a stout recoil generated by high-power hunting calibers, such as the .454 Casull.
The lenses are made with durable high-grade optical glass and feature the proprietary Hi-Lume multi-coating that enhances low-light performance and kills glare. A large 32mm objective transmits more light and further increases the brightness. In the end, you get a bright, crisp picture and nothing that could interfere with it.
The scopes we're going to review are made of aluminum. It allows them to be light and tough. For the sake of comparison, the Leupold VX-3 2.5-8x32mm handgun scope weighs 20 oz against the Burris 3-12x32mm scope weighing 16 oz. Notably, the prices are the same, but with the latter, you get higher magnification power in addition to reduced weight.
Now, let's see what these babies are capable of.
BURRIS 2-7x32mm Handgun Scope
If you're searching for a light, compact, potent scope that is simple to use, this one will suit you perfectly.
The first thing worth noting is that, as you see, it's a variable magnification scope. Though adds bulk, weight, and complexity compared to a fixed magnification scope, it also allows for more flexibility. Imagine yourself in a groundhog country. You never know how far or close one will present itself. So having more flexibility means fewer movements and, potentially, more harvested animals.
With up to 7x power, you can get a pretty big picture of a small animal once at the proper handgun distance. And hitting a deer in its vitals is a piece of cake. 
Now let's tackle eye relief. For those who don't know what eye relief on a scope is, it's best defined as the distance from your eye to the eyepiece that allows you to get a full, untruncated picture. Since handguns aren't designed to be fired off shoulder, a handgun shooter can't be as close to the scope as a rifle shooter. So essentially, all scopes made for handguns are long eye relief pistol scopes. The Burris 2-7x32mm boasts 11-21 inches ER at low and 10-14 inches at high magnification.
The scope also features a large field of view, 21 ft / 100 yards at low power, decreasing to 7 ft / 100 yards at the highest magnification. Unfortunately, a reduced FOV at high magnification in long eye relief scopes is natural and has to do with physics. Nonetheless, the numbers the Burris demonstrates are incredible. The exit pupil is also large and can accommodate shooting with both eyes open.
Some other merits of this model include 13 oz total mass, parallax fixed at 100 yards, a simple-to-use duplex reticle, and easy-to-manipulate windage and elevation knobs.
What more can you wish for?
BURRIS 2-7x32mm Pistol Scope with Ballistic Plex Reticle
This one is a slightly modified version of the previous model, and the main modification applies to the reticle. Unlike a standard duplex reticle, a crosshair with bolded edges, Ballistic Plex Reticle takes a portion of the guesswork related to trajectory calculation and holdover out of your shot thanks to the lower hair of the reticle featuring ballistic lines that represent some exact yardage.
How to use such a reticle design with handguns? First, you need to sight in at 50 or 100 yards, depending on the cartridge and load, and set the scope to the highest magnification. Then, fire at each 25- or 50-yard increment and record the results for future reference. When in the field, determine the distance to your target using a rangefinder and select a corresponding ballistic line or slightly hold over or under for in-between yardages.
Burris AO 3-12x32mm Handgun Scope with Ballistic Plex Reticle
You rarely find something as potent as this handgun scope. It has all the constructional features of the previous models plus the Burris Ballistic Plex Reticle. However, higher magnification (3-12x32mm) has several trade-offs – reduced FOV, eye relief, and exit pupil. Windage and elevation adjustments are also limited: 28 inches vs. 64 inches in previous models. Nonetheless, you won't find a better option for your longer-range tasks. If you're looking for a .44 Mag scope to hunt big game at 100-150 yards, the Burris AO 3-12x32mm will qualify for a revolver scope.
For those wondering what AO means, it's Adjustable Objective. Basically, it means that this scope features adjustable parallax. The Burrises mentioned above both have their parallax fixed at 100 yards, meaning they will have very little parallax shift at that range, but when you come closer or further away, the reticle will start floating on you.
With the Burris AO handgun scope, you can adjust the parallax with an adjustable ring on the objective lens. Because you need to reach further, adjustment is not as convenient as in a side-focus scope (SF) with a parallax knob sitting near the windage and elevation knobs. But AO scopes are lighter, smaller, have fewer parts, and are cheaper, which is crucial as long as we talk about handgun scopes.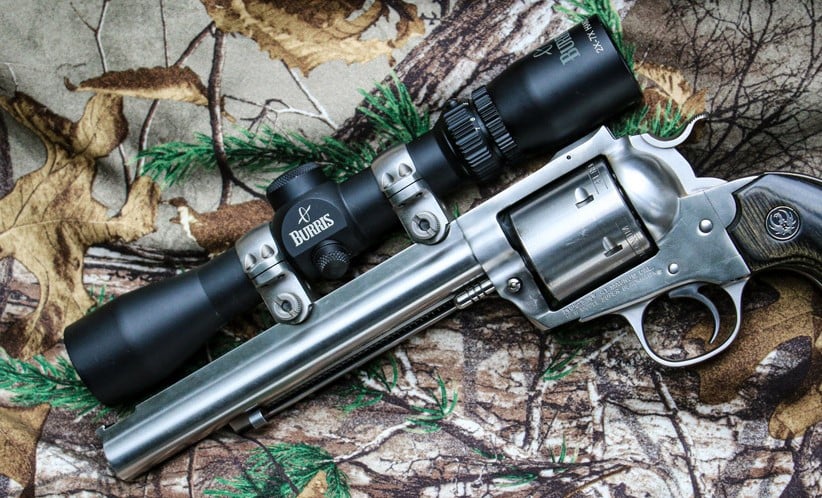 Conclusion
As you see, Burris makes the best handgun scopes, unmatched in quality/price ratio. If, after reading our guide, you've become dead set on fitting your hunting pistol or revolver with a scope from this brand, we recommend checking out our selection of scope rings and mounts.